Attention, This is a Special Hurricane Edition
August 28, 2011
Where have you been? You're soaking wet.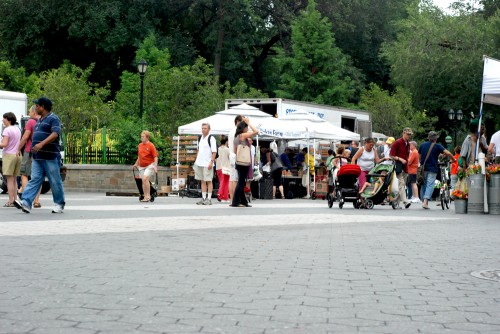 I went down to the farmer's market at Union Square, then City Bakery. Check out this fresh savory, and these buckwheat greens. Oh, and I met Maury Rubin, you know, the chef/owner of City Bakery whose food I've been raving about for so many years. The bakery was almost deserted, can you believe it?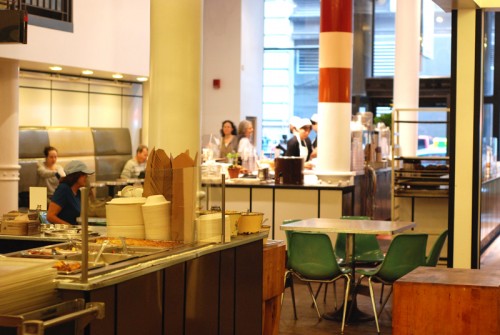 And Maury brought my mother and me this Tartine concocotion of caramel on toast with hot pepper, and fresh ricotta, and olive oil. Don't look at me like that, it was delicious, and so were the weird tofu-bundled-in-wasabi-pea things.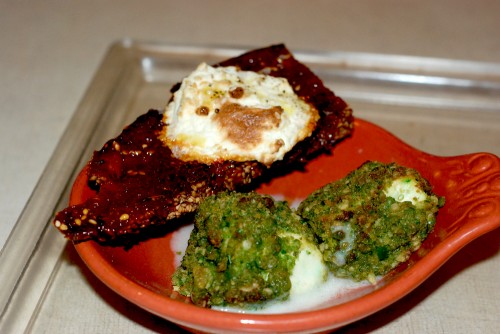 And then, get this, I actually talked a customer in line at the order counter to leave the last whole-wheat croissant for me. Admit it, that is no mean feat in New York City. Why are you looking at me like that?
Are you insane? There's a hurricane coming.
Relax, everyone's overreacting. It's a media circus. All the stores were closed, but I figured that even with the subway shutting down the farmers don't care, they drive into the city. I asked myself, do I really want to go into this storm without herbs for my aioli, or baby salad greens? Or cantaloupe?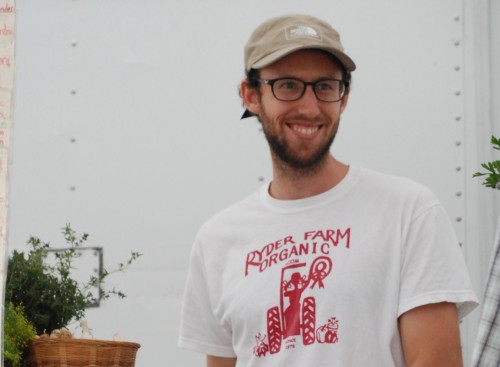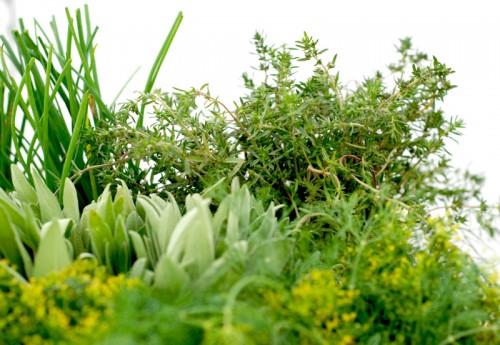 So I bought those few things and I'm making some cauliflower with sardines (seems like a good emergency rations kind of thing to do).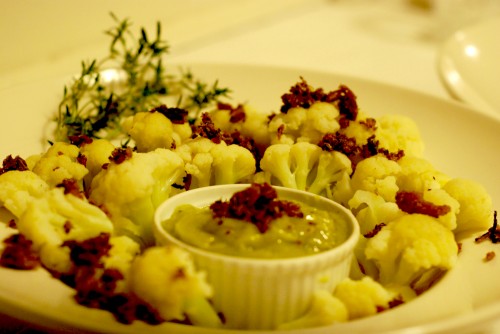 You went all the way downtown in a hurricane for that?
The hurricane's not hitting until tomorrow, and believe it or not I had a more compelling motive than food. What I really went downtown for was to see New Yorkers in that rare condition that disasters induce, that elusive state of feeling more similar to one another than different.
The mother seeking shelter…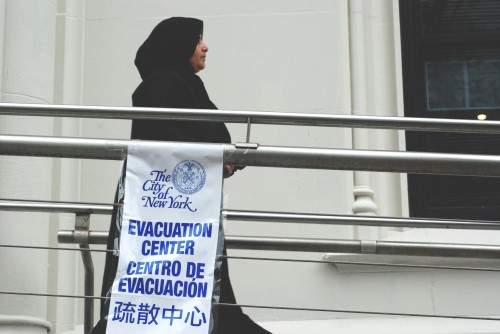 and the rabbi ushering in the faithful…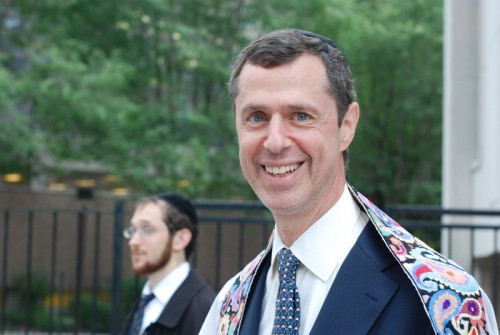 and the other wet passengers waiting for the bus…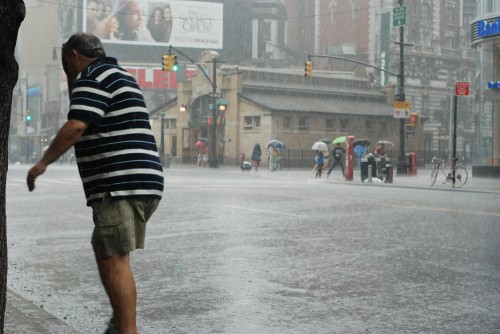 and the bus driver who jammed paper into the pay slot because the MTA decided rides were free…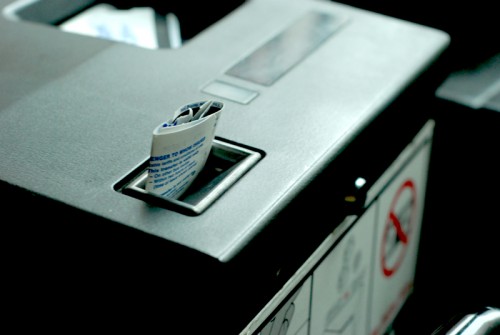 and the hundreds and thousands and even millions of citizens all drenched in the delightful, giddy, for-better-or-for-worse-we're-all-in-this-together sense that maybe we DO have the potential to be greater than the sum of our individual parts.
HERE'S WHAT YOU NEED (for 2 to 4 snackers):
For the aioli (about 3/4 cup / 150 g):
3 cloves garlic
1 tablespoon fresh savory, or other fresh herb
1 small, free-range egg yolk (from a happy, healthy hen)
1/8 teaspoon coarse salt, or more to taste
1 cup extra virgin olive oil
1 small head cauliflower, cut into bite-size florets (about 1 pound / 450 g)
1 4.25 ounce (120 g) can sardines in oil
Coarse salt
HERE'S WHAT TO DO:
To make the aioli, crush the garlic and fresh savory into a smooth paste with a large mortar and pestle, then incorporate the egg yolk and salt. Using the pestle or a whisk, drizzle the oil very slowly and incorporate into the egg yolk to form an emulsion, as you would if you were making mayonnaise. Set aside if aioli will be used immediately, or store, covered, in the refrigerator.
Put the sardines into an unheated 8-inch (20 cm) iron skillet, or other heavy-gauge non-stick skillet such as Caphalon. Break up the sardines with the back of a fork (or your fingers) the same way you would break up tuna fish to make tuna salad, then add enough salt to render the fish very flavorsome, even salty. Heat the pan over medium-low heat and fry the sardines until crisp, about 10 to 15 minutes, stirring occasionally. You will probably want to use a splatter pan to prevent grease burns.
While the sardines are frying, steam the cauliflower until it is just tender, but still has some bite, about 7 minutes. Remove from heat and allow to cool quickly to prevent continued cooking. (I stuck my steamer full of cauliflower in my freezer for a few minutes.)
Arrange the steamed cauliflower in a serving bowl or on a platter, top with the crisp sardine crumble, and serve with the aioli.