I've been looking for you. Where have you been?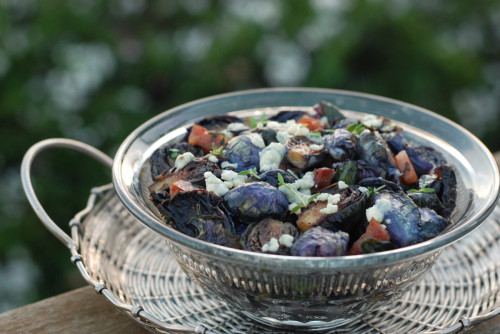 Seat 21A. I like the window.
Oh, so you mean you're in Limbo.
That's one way of putting it.
How's the food in Limbo?
You would ask.
Well?
The Reindeer Burguignon in Svalbard was a little tough, but tasty.
I thought you had sworn off reindeer.
You're thinking pork. I swore off pork in high school, remember?
Not really, but, I'm guessing you cheated when you saw Black Pudding for breakfast near Loch Ness?
Guilty as charged. And don't forget the Cotechino with Umbrian Lentils.
That was the one you had at the Vatican? With the pope, right?
No, by Cathy Whims at a pop up dinner in Greenwich Village. His Excellency was in the mood for flank steak, with chimichurri…. his mother's recipe.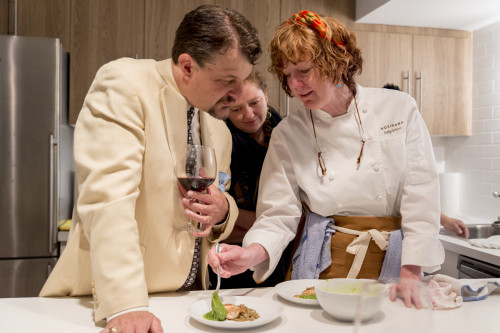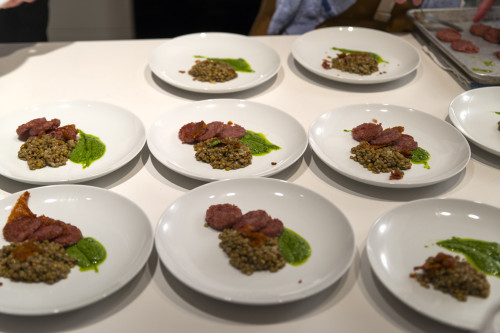 Does H. E. know you're not a believer?
Do you know I am a believer?
In­ what?
The presence of god in a salad of pomegranates, fresh figs, sheep's cheese, toasted pine nuts, and tender lettuce.
Aphrodite?
The very one.
And now you're going to tell me the two of you were on Mount Olympus.
In the vicinity. Then she resurfaced in late-December, in Fresno, as a voluptuous persimmon.
Love, she's such a shape-shifter.
With bacon and blue cheese, she's even in a purple Brussels Sprout.­