My daughter moved far away last month, and since I dropped her off at LAX, I keep thinking of her as a piece of fruit. A little grape, to be specific.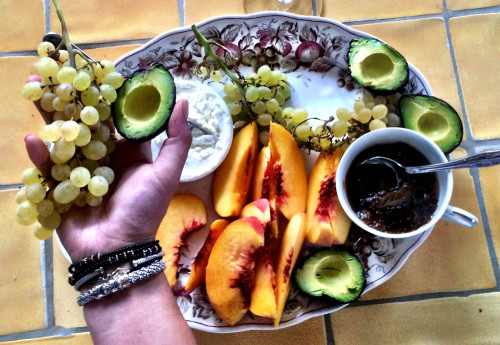 I mean, the weekend after she left New York we did a dual mother/daughter retreat in Santa Barbara and bought some tiny Thompson organic grapes at the farmer's market. Could that be it?
I asked a writer friend, who got no closer than me to the curious source of my flora-fication. She urged me to make it art.
It all happened so fast. One minute My Little Grape and I were lugging her leaden suitcases to the car. Then, on the way to Venice Beach for lunch, we visited the tennis-court sized AT&T store on Lincoln Boulevard to unlock her iPhone, where the specialists were pretty useless and looped her back to the phone operator who'd sent her to the store in the first place, leaving My Little Grape so preoccupied with reaching 611, and listening carefully because the options may have changed, that, as she was stepping back into the car, her ankle gave way and instead of landing in the seat, next to me where she belonged, she crumpled down into the curb and vanished Read more…