Waiters Say the Darndest Things
April 22, 2015
From the Annals of (mostly) True and Truly Mortifying Moments during My Life in the Restaurant Business, I bring you this story. Yes, my waiter really did ask a guest if he was a …….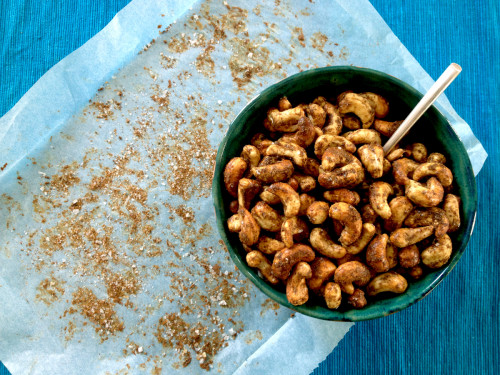 Once upon a time there lived a hobbit in a far away land called Middle Earth, and a great and powerful movie director named Peter Jackson journeyed to this land because he had read its histories as chronicled by the great scholar JRR Tolkein, and thought it might make a compelling documentary. He managed to locate the famous hobbit in Middle Earth, a short and hairy-footed fellow named Frodo who, amazingly, was still alive and didn't look a day over twenty-five. He asked Mr. Frodo if he might return to Middle Earth with his crew to film the documentary, and would he mind checking if his hobbit neighbors in the Shire, along with the ents, orcs, trolls, fairies, dwarfs, dragons, and wizards were available for a few years of re-enactments, as the film was sure to inspire viewers and sell barrels full of tickets and co-branded merchandise with its themes of heroism, and loyalty, and the actual triumph of good over evil so rare in the part of earth from which he hailed, known as Hollywood, Earth.
"No, not Middle Earth, just plain Earth. That's where Hollywood is," Mr. Jackson corrected an incredulous Frodo, who, true to his congenial and impulsive hobbit nature had no sooner replied, "Sure, why not?" than he began to fret about how he was going to dispose of the chunk of change the persuasive Mr. Jackson was promising him and his six thousand friends for all the bother. It sounded like another ring, and oh what trials he had undergone to get rid of that.
Upon its eventual completion and wide distribution, such a scary spectacle was the film that audiences across Earth refused to accept that what they saw on the screen was real. It made Jurassic Park look child-friendly. The fearful masses branded it make-believe, but not one astute waiter at Terazo restaurant in Bali. Antony knew a documentary when he watched one, and when the evening arrived that a creature with all the markings of a hobbit strolled into Terazo for dinner and drinks with a posse of fashionable international friends, it was Antony, not his dim-witted co-workers, who spotted him. It was Antony who nearly broke his neck rushing to the entrance to greet them with the menus. And it was Antony, clever Antony, who made darn sure the creature would not slip in uncelebrated.
"Welcome ladies and gentlemen," Antony proclaimed, puffing with confidence as he distributed the menus and inquired, one by one, from what country each guest hailed. Up until the last, that is, the short and hairy-footed one, because his land of origin was, plainly, a foregone conclusion.
"And you," he asked, volubly, for the benefit of any fool in the dining room who might have been harboring doubt. "Are you, sir, a hobbit?"
Neither the head-bonking Antony received from the stunned manager, nor the complimentary spiced cashews he thrust upon the guests could remedy the offense. The hobbit, you won't be surprised to hear, was never spotted again.
HERE'S WHAT YOU NEED:
3 tablespoons dark brown sugar
1 tablespoon Garam Masala powder
1 teaspoon coarse sea salt
1/4 teaspoon amchoor (dry mango) powder
1/4 teaspoon cayenne powder, or more to taste
1 egg white
2 cups (350 g) whole raw cashews
HERE'S WHAT TO DO:
Preheat the over to 350ºF/180ºC and line a large baking sheet with parchment paper.
Combine the brown sugar, garam masala, half the salt, amchoor, and cayenne in a small bowl until evenly mixed. Set aside.
In a medium-sized mixing bowl, beat the egg white until loose, then toss in the cashews and stir until they are coated evenly. Stir in the spice mixture until coated evenly, then scatter the cashews onto the baking tray.
After 10 minutes, remove the tray from the oven, sprinkle the remaining 1/2 teaspoon salt onto the cashews and stir them around the tray. Roast until evenly browned, about 3 to 5 minutes more, depending on your oven.
Remove from heat, allow to cool, and dig in.