It's Worth the Trip
May 28, 2012
In which our gluttonous heroine reveals her brief (somewhat plagiarized) compendium of places to eat in the United States of America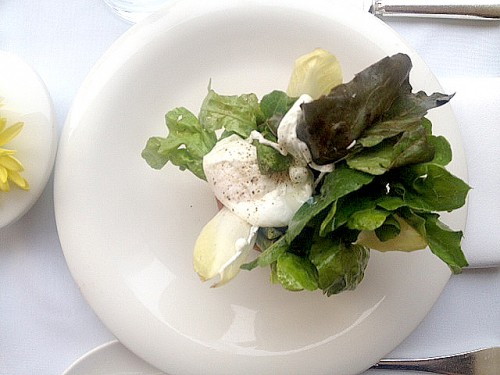 You probably think it was all fun and games to come up with this list, but professional eating is no joke. Ask my scale.
Or my liver, for that matter. The poor thing's been yanked from its day job of sifting out the occasional toxin in my mostly plant-food diet, and indentured into two months of heavy purging as I've sampled, nibbled, munched, scarfed, drunk, and downright gorged my way through the plant and animal kingdoms in seven of America's great eating cities.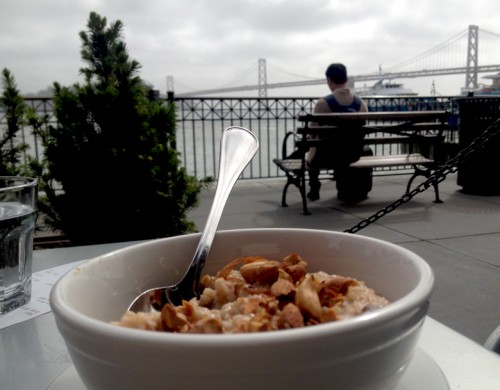 There's a history to this Herculean eating, and there's also an individual to blame. Yes, I'm talking about you, Owen.
Recent excesses: Not one Bahn Mie peddled in a former garage in Manhattan's East Village, but five, and this after Owen coerced me into sharing a big basket of Japanese chicken wings at Tebaya down the street. (I whined, walked all the way uptown, and still needed a nap to recover.) Then there were those streetcart tamales, sweet and savory, that your nose can't miss as you descend from the Number 7 train at Woodside in Queens, which Owen had talked up during our subway ride, knowing full well 1) I was really hungry, 2) my decade spent in California means I never forego the chance of decent Mexican along the Eastern seaboard, and 3) regardless of how full I was I would stick to our long list of must-order Thai dishes at Sripraphai, our ultimate destination seven blocks away.
And that's just the cheap food. Thank god Owen's a clarinetist, not a highfalutin' hedge funder. At least when he does send me somewhere extravagant, it's a well thought-out and worthy pilgrimage.
I guess everyone needs an Owen in her life, right? My Owen's been my GPS for good restaurants since 1979, and straight from the coulda-shoulda-woulda department, had we been entrepreneurs and not stoned musicians in our greener days, we might have actually written, starred in, and produced that cable show we ceaselessly patted ourselves on the back for conceiving, the one where every adventurous episode concluded with our cleverly-designed It's Worth the Trip decal being pasted to the window of a random, lucky, out of the way eatery that we had just judged worth the extra time and effort required to reach.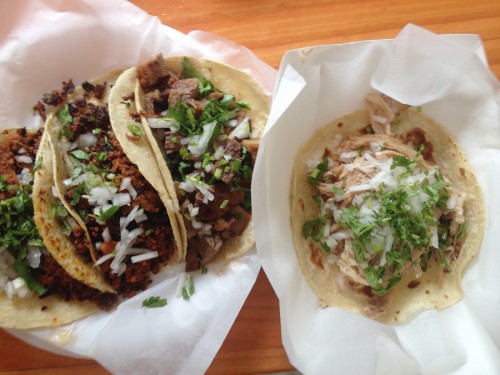 Okay, so the Food Network beat us to it a hundred times over, but do you think this has dampened our eating enthusiasm? Hell no, though personally I draw the line at concocting a story about your dying grandmother in Queens (Owen's was still robust at the time, so that's taunting fate and plain crazy) just so the sympathetic airline representative caves in to your demand for a longer layover time between connecting flights, just so you have time to leave La Guardia airport and patronize your preferred purveyor of artisinal pasta, just so you don't have to endure ordinary spaghetti while you're playing gigs in Jacksonville. I couldn't pull that off. Owen's right. I'm a superstitious wimp.
Sometimes I wonder why he tolerates me. Apart from his last name, I know next to nothing about him. I only call to ask about food. I love wine, but I'm nowhere near the expert he is. I hesitate at consuming pork. I don't lie to airlines. I can't remember ever giving him a restaurant tip he didn't already know. It must be that I can cook (and by the way, SO CAN HE), and because I follow the unspoken RULES.
1. Eat where you are told to eat
2. Order good wine
3. Report back. Like, immediately. Like, while you're still chewing, and
4. if you're dining with Owen, don't expect any sympathy if you're getting full. He has two stock responses, Number One being "And your point is?" and Number Two, something along the lines of, "That's nice. What are you having?"
So, what are you having? Here's a list of many restaurants, and a recipe from the one I am voting the best: The Publican in Chicago.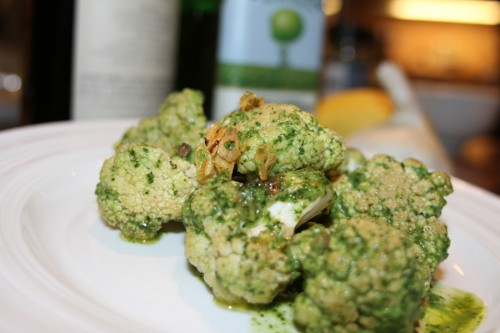 Chicago
(and the winner is) The Publican, followed by Avec and Blackbird – all owned by consummate professional and gracious, do-anything-to-please-you host, Donnie Madia, and his partners. In three consecutive nights, they did not miss a beat. Outstanding on all fronts.
Terzo Piano (at the Art Institute)
Dallas
Javier's (Good Tex Mex and a must-feel-it vibe of a Dallas good ol' boys club, complete with valets, taxidermy, and total absence of irony), Neighborhood Services, Eatzi's, Kozy (breakfast and more)
Los Angeles
Ray's (at the Los Angeles County Museum of Art), Piccolo (Trustafarian prices for extraordinary Italian, in Rastafarian Venice, worth every farthing), Osteria Angelini (bone marrow and chocolate gnocchi, pizza with fresh shaved truffles), Moreton Fig (college dining grows up  on campus at the University of Southern California), Casa Escobar (Westlake Village – very good if you happen to be in the area), and for a time-warp lobster, steak, and layer cake dinner complete with piano bar and raspy-throated waitresses, head to The Buggy Whip off the 405 in Culver City. Unfussed with since 1949.
New York
Gramercy Tavern (still outstanding, if not more so), Soto (Japanese chef with a killer palate, samurai knife skills, and an aversion to signage, so look for a white frontage one block north of the International Film Center, or IFC), Diner and Marlow & Sons (for either of these two, row to Brooklyn if you have to), Corsino Cantina Italiana (the delicious simplicity of the fusilli at this West Village eatery confounds me every time), Candle 79 (high-end vegan), Soba Ya (where lots of Japanese eat on east 9th street), Gray's Papaya (hot dogs on the Upper West Side), the bar at The Modern, Luke's Lobster (for Lobster rolls), Dovetail, Telepan (these last two are fine examples of market-to-table dining finally stomping north of Union Square, Good Enough to Eat (my breakfast joint for 30 years), Silver Moon Bakery, Patisserie Claude (brace yourself if you ask grumpy Claude for a chausson au pomme), Num Pang Bahn Mie shop, Sripraphai Thai (which has a crisp watercress salad so vibrant I snagged the idea for my own menu in Bali.)
San Francisco
FERRY BUILDING MARKET: Il Cane Rosso, Blue Bottle Coffee (try the side window), Cowgirl Creamery, food carts every Thursday.
Chez Panisse (Berkeley, and still as welcoming after forty years as if they'd opened the day we dined), Bar Agricole, La Tacqueria (25th and Mission), Tartine Bakery (in the Mission), Manresa (art on a plate in Los Gatos, and waiters that have advanced degrees in the nightly menu), Ton Kiang (Still kinda American tasting for this Asian expat, but still worth a visit to outer Richmond section of the city), La Farine Boulangerie (Oakland)
Santa Barbara
Lilly's tacos (we passed on the eyes and lips, but the beef cheeks were great), Tacqueria El Bajio (has the best tacos de lengua I've ever tried. Worth the premium price they charge), Julienne (market to table), Ca' Dario (Italian, with a meringue dessert in a puddle of bitter chocolate that's worth breaking speeding laws to get to).
Seattle
Sitka and Spruce (won the James Beard award a few weeks after I dined there, and deserves it), Skillet Diner (think artisinal lunch counter), Long Provincial Vietnamese, Victrola Coffee
HERE'S WHAT YOU NEED (for about 4 friends):
For the cauliflower:
2 small heads cauliflower, trimmed, cut into florets (about 1 1/2 pounds/700 g cleaned)
20 g butter (a little more than a tablespoon)
Salt and freshly ground pepper
20 g pitted Nicoise olives, about 2 tablespoons sliced
1/2 teaspoon dried Herbes de Provence
Sauce for the cauliflower:
1 cup fresh coriander leaves (cilantro)
1 cup fresh Italian parsley leaves
1 fresh jalapeno, seeded, chopped
4 cloves garlic
1/4 cup extra virgin olive oil
2 tablespoons lemon juice
2 teaspoons red wine vinegar
1/4 teaspoon salt, or more to taste
2 tablespoons crème fraîche
HERE'S WHAT DO TO:
Preheat oven to 350°F (180°C). Line a baking tray with parchment paper or a silicone pad. Rub the cauliflower florets with softened butter (not melted), sprinkle liberally with salt and pepper, and roast in the oven until tender but not mushy, about 40 minutes.
While the cauliflower is roasting, make the sauce. Place all ingredients, except the crème fraîche, in the bowl of a food processor and blend until almost completely smooth. Add the crème fraîche and blend until evenly incorporated. Do not over-blend.
Remove the cauliflower from the oven when it is done, transfer to an ovenproof serving dish, and stir in the sliced olives and herbes de Provence. Fold in the sauce to coat the cauliflower, place the dish in the oven just long enough to warm up the sauce, then remove from the oven and serve immediately.