Holay Molay
January 22, 2012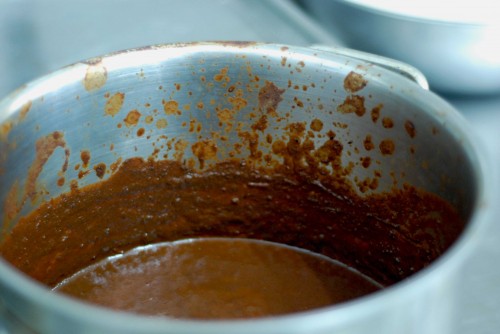 So you find yourself in the San Francisco airport, waiting for your connecting flight to Seattle when, lo and behold, your long-time-no-see friend and colleague in the jewelry business crosses your path. She just flew in from a job interview in Bali. She's taking the job, isn't that exciting? You can't get over the idea that
there are jobs in Bali?
Yes, she tells you, and come to think of it, the owners of the company are looking for a great merchandiser and wouldn't it be fun to work together again, all the way in Bali, and that's when you say
okay, give them my name and number
and when you slip your card with your most recent contact details into her hand you have no idea that what you are really doing is handing her a piece of paper with your future and fate written all over it. You call her three months later to deliver the glad news that you are taking the job and she, for personal reasons, you see, is really sorry to tell you that she can't relocate halfway around the globe after all, and that's when you have the ah-ha moment and you realize the chance meeting at SFO wasn't at all about the direction of her life. It was about the direction of yours.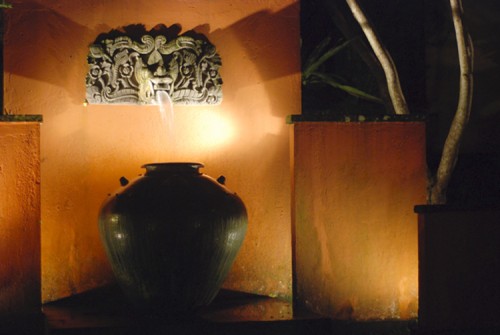 That's my story of how I got here
you tell me over quesadillas at one of my cafes where we first meet, and then with an alacrity that ratchets up the passing of days and months in Bali, a few years with that jewelry company stretches to five, and your Big Four O birthday passes, and then you're at seven years, and then ten, and at some indistinct point along this timeline it begins to dawn on you that your elusive return date to the West is receding further, and you care less and less. Then it really hits you that you're not staying for the job anymore. You are staying for the life you have created, and the friends you have made along the way.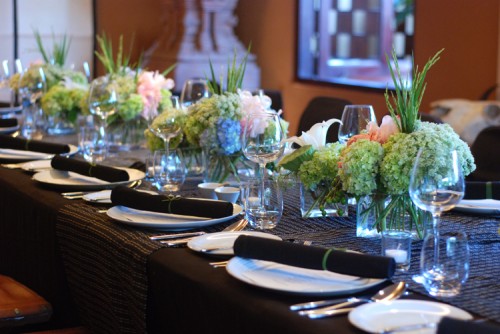 Nobody really comes to Bali for the reason they think, do they?
you conclude as we are sipping iced teas one weekday afternoon. You can steal an hour in the middle of the day because you've got your own company now and while working for yourself requires a lot of hours, the hours you choose to work are your call.
And now it's your BIG FIVE O and no number or years or decades on the island of Bali will erase the fact that you also remain a Southern California boy with a hankering for beautiful automobiles and real Mexican food, and those dried guajillo peppers I stashed in my luggage during my most recent return from L.A. could go to no possible better purpose than saucing up your big day.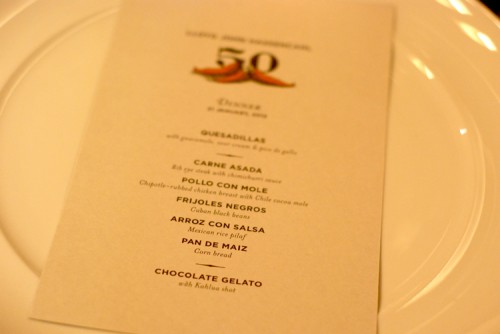 Happy birthday, Lloyd.
HERE'S WHAT YOU NEED (to make enough mole to smother grilled chicken, black beans and cornbread for around thirty people.)
15 pcs (about 250 g) dried ancho, guajillo, or passila peppers
8 medium tomatoes, cored
2 medium onions, peeled
10 cloves garlic, peeled
1 cup (200 g) sesame seeds, toasted
4 cups  (900 ml) vegetable or chicken stock
2 tablespoons dried oregano
1 1/4 cups dark brown sugar
1/2 cup good quality cocoa powder (not Dutch process)
2 teaspoons ground allspice
1/2 teaspoon freshly ground black pepper
About 4 tablespoons coarse salt
HERE'S WHAT TO DO:
Remove the seeds and stems from the dried chilies, dry roast them over medium-high heat in a hot wok, flipping them constantly to avoid burning. Transfer to a bowl and add enough boiling water to cover the chilies. Set aside for 20 minutes, or until the chilies are very soft. Strain, reserving the soaking liquid, and set the chilies aside.
Line a baking sheet with baking paper or siltpat, and lay the onions, tomatoes, and garlic on it. Roast in a hot oven until well-browned. The garlic may need to come out earlier.
With either a mortar and pestle or a blender, grind the sesame seeds into a paste (adding a little of the chili soaking liquid or vegetable stock if you are using the blender). When the seeds are smooth, add the chilies in batches and grind until they also form a puree, adding vegetable stock as needed. You will need to do this in batches, transferring the puree to a medium-sized, heavy-gauge stock pot.
Working in batches again, blend the roasted tomatoes, onions, garlic, and dried oregano into a puree, adding vegetable stock as needed to facilitate blending. Add to the sesame chili puree. Stir in the brown sugar, cocoa, allspice, black pepper, and remaining vegetable stock and simmer, uncovered, over low heat for about two hours. The mole sauce should be the consistency of barbecue sauce when finished. Season with the salt, remove from heat, and serve.
For the BIG FIVE O we grilled chicken breasts that had been marinated in a puree of chipotle in adobo sauce, olive oil, apple cider vinegar, garlic, and honey. It was loosely based on a recipe I read in Saveur magazine.